Here's where we'll be meeting and walking this year!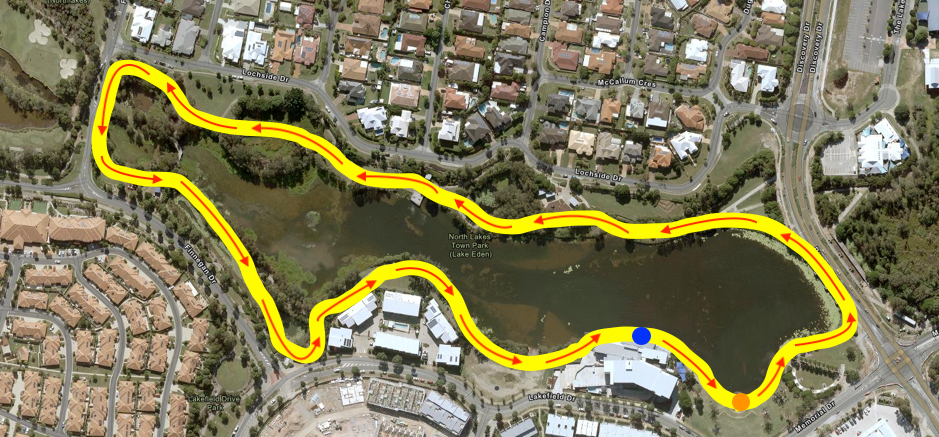 Location 1: Blue dot
Formal event morning tea and presentations at the North Lakes Hotel and Conference centre (indoor function room).
After the formalities and morning team, attendees will move outside to commence the actual walk around Lake Eden.
Timing: 9:30-10:30am
Address: 22 Lakefield Dr, North Lakes QLD 4509
Location 2: Orange dot
At 10:30 am, everyone will meet from the conference room to the green open area and steps to begin the walk.
Timing: 10:30-11:30am outside around the lake.
This location will also be where the walk ends. There will be a signpost up but no infrastructure.